Our Mission
Our mission is to instill hope when all appears to be lost, through developing an understanding of one's own path and purpose. Realize how one relates to the world around them through their own unique perspective. Help guide individuals to a place of inner validation and forgiveness for themselves and others. Be present to help facilitate the beginning, or continuation, of seeing one's own experience as it is unfolding in the moment. Help to experience the beauty around us instead of being constantly distracted by repetitive thoughts of the past and future. Improve the ability to be present by continuing my own practice of being in the moment.
We strive to give people the opportunity to heal through the canvas of their choice. Improve functioning and increase enjoyment in all aspects of one's existence. Through the exploration of dreams, the unknown can become known, and cycles and fears can be discovered and worked through. Help guide people back to their path after they are able to realize how their cycles keep them stuck. Combine Eastern and Western medicine to provide a more integrative approach to help ease the Dis-Ease of the mind, body, and spirit.
We believe our clients deserve personalized attention and treatment to increase their enjoyment and quality of life. We can serve people from all walks of life and all ages, including kids as we are licensed pediatric psychiatrists.
CHAD BROWN, M.D.
PEDIATRIC & ADULT PSYCHIATRIST
Dr. Brown is a pediatric and adult psychiatrist who has been working in Southern Oregon since 2011. He completed his child and adolescent psychiatry fellowship at the Oregon Health Science University in Portland, OR. Prior to that, Dr. Brown did his adult psychiatry residency at the University of Vermont Medical Center in Burlington, VT. He attended medical school at the University of Texas Medical School in Houston, TX. He majored in biochemistry and molecular biology as an undergraduate at the University of Georgia.
He enjoys spending time with his family, watching and coaching soccer, and hanging out in his backyard.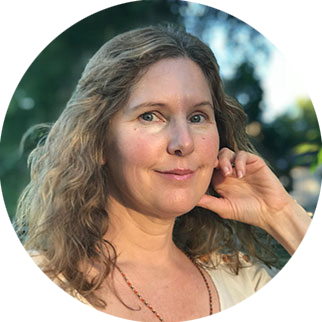 JULIANA AYRES, PMHNP
PSYCHIATRIC MENTAL HEALTH NURSE PRACTITIONER
Juliana is an advanced practice nurse with specialized training in mental health and psychiatric care, who has been working as a nurse in the valley for over 10 years. Juliana received her nursing degree from Oregon Health Sciences University and her Psychiatric Mental Health Nursing (PMHNP) degree from Gonzaga University. She also holds a Bachelor of Arts in philosophy. She is a lifelong learner and continues to expand her knowledge of holistic psychiatric care via self-study and attending professional conferences. She strives for a healthy balance between work and life and spends her free time with her children, hiking, and practicing yoga and meditation.